CHANGE EVERYTHING
Short answer is at the bottom of the article.
Why most people will never deprogram and become who they really are. Deprogram to learn their own heart, to accept the human condition, and to seek God in Truth.

Because it involves great Truth by courage to expose one's own heart to another human.  Becoming vulnerable.  #2 It cannot happen with out God's help.  #3 Most people will never seek God at length. Most people will never put God above all their desires.  Why?  The flesh fights against this.  Seeking God at depth requires great desperation and often disaster is needed that triggers motivation that cause sincerity toward God.  #4 To become the clay means to seek God no matter the cost.  Men know they cannot seek God with all their heart without some horrible or at best an uncomfortable situation making them desperate.   Deep down in their hearts humans do not trust God with control. They will avoid the possibility of trials and struggle at all costs.  This is understandable.  And it's why they say "Be careful what you pray for".  To become the clay in God's hands...is different with each person.  Only God knows what it will take for me and you to become children of God.  It's worth it.
You want Truth?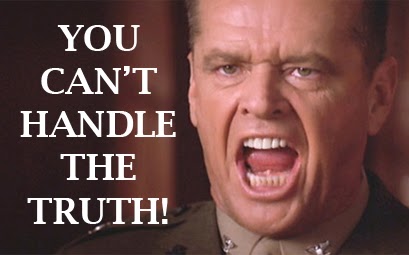 YOU WANT ANSWERS?  
Do you know your a slave?    Do you know you have been programmed?  Dramatically and thoroughly PROGRAMMED?  I apologize but it takes seven years minimum to deprogram and learn one's own heart.
Continue reading "HOW TO DEPROGRAM From The System of The Beast"